Childrens Better Life Program Inc.
Nature of event: Charity Program
Date: August 10, 2019
"We make a living by what we get, but we make a life by what we give." – Winston Churchill


For over the years, CHILDREN'S BETTER LIFE PROGRAM, INC. (CBLPI) has continued to be one of Pampanga's aid and development agency and charitable institution. Operating as a non-profit organization for children, they rely on the generosity of family, friends, companies and some local officials to raise funds to support underprivileged children's educational needs. They sponsor school supplies and food and even provide livelihood projects for the children's parents.
Headed by its founder Miss Reabelle Damasco, CBLPI organizers along with 50 kids had a fun and exciting day in Clearwater Resort last August 10, 2019. The event was organized and hosted by Jade Wang, daughter of Clearwater Resort's CEO and Vice President, Mr. Denny Wang and Atty. Nimfarina Cristobal-Wang, with the help of their close friends and resort's staff.
The kids' special day was overflowing with surprises, meals & snacks, gifts and games. The kids were running wild and free with their loud cheers and uncontrollable laughter as they dip into the Family Cove Pool accentuated by colorful inflatables. A big inflatable bouncy castle was prepared for the kids at the resort's Peninsula where they played, jumped and bounced with extreme delight and happiness. Delectable hot meals and snacks were also served for the kids at the Brunello Function Room. The kids also showcased their talents through song and dance numbers. Even Jade Wang shared her singing prowess through her own rendition of "Moon River" and "Tomorrow". Jade also introduced her hedgehogs to the kids who at first were scared to touch its spines. But with the help of Jade, they got accustomed to these cute pets. The program ended with an inspiring speech from Atty Nimfarina Wang and a heartfelt song from the kids.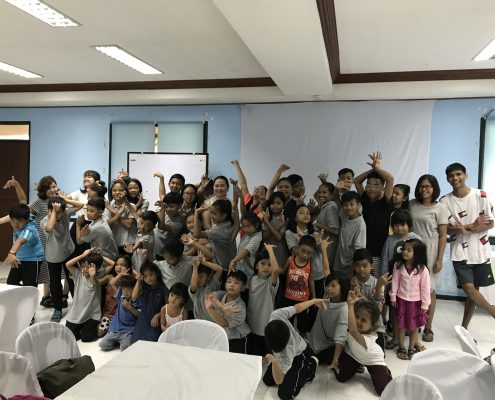 We were blessed to share a day with these kids. Their smiles and laughter's were priceless. Their faces beaming with joy. Their overwhelming gratitude to all the staff. No amount of money can compensate this rewarding experience we had with them which will live in our hearts forever.
http://www.clearwaterphilippines.com/resort/wp-content/uploads/2016/11/Clearwater-Logo-WBG.png
0
0
clearwater
http://www.clearwaterphilippines.com/resort/wp-content/uploads/2016/11/Clearwater-Logo-WBG.png
clearwater
2019-09-10 03:25:06
2019-09-10 03:25:06
Childrens Better Life Program Inc.