Visitors who have visited Clearwater Resort in Clark Pampanga and enjoyed the laidback lifestyle around the beautiful lake of Clark Freeport will now have something more to greet them. The staff of this resort in Clark have added six members to the roster. These little creatures are some of the friendliest you will find on Earth, despite the intimidating quills on their small backs.


Seen recently at Clearwater Resort in Clark are six (African Pygmy) hedgehogs, two of them were just 2-month old. The first group of visitors to enjoy their company were a children home from Tarlac. A group of some 45 children whose age ranged from age 6 to 14 were invited to spend a day at this resort in Clark Philippines as part of the charity efforts of this resort. The hedgehogs were brought in to meet the children and played with them for half an hour.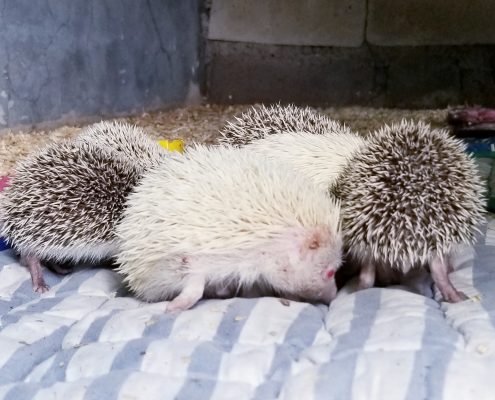 The hedgehogs live in a special habitat created by the resort for them. Protected from natural predators like birds of prey, cats and dogs these cute little creatures enjoy a fairy-tale childhood, free to grow up in as natural and peaceful an environment as possible. So next time you visit this nature resort in Clark Pampanga, you might want to inquire with the front office or the activities center near the rear entrance of the hotel about a visit to the habitat of the hedgehogs.
Clearwater Resort and Country Club, Clark Pampanga
Creekside Road near Centennial Expo,
Clark Freeport, Pampanga, Philippines 2023
Tel: (045) 599-5949
Mobile/SMS: 0917-520-4403
Clearwater Resort Manila Sales Office
3003C East Tower, Philippines Stock Exchange Center,
Exchange Road, Ortigas Center, Pasig
Metro Manila, Philippines 1605
Tel: (632) 633-1566 / 637-5019
Mobile/SMS: 0917-530-6242 / 0917-540-3626
What kind of venues does most event organizers hope to find for a company teambuilding near Manila? One that is not too far from Manila for sure, within 1 to 2 hours. That's the event destination. As for a venue in that destination, event planners require privacy and exclusivity, no potential disturbances from other guests in that vicinity. A controlled environment is not just desirable but very essential for the success of any corporate teambuilding event outside Manila. Click here for more information on private and exclusive event venues for team building in Pampanga, Clark Freeport ……….
http://www.clearwaterphilippines.com/resort/wp-content/uploads/2016/11/Clearwater-Logo-WBG.png
0
0
clearwater
http://www.clearwaterphilippines.com/resort/wp-content/uploads/2016/11/Clearwater-Logo-WBG.png
clearwater
2019-08-15 03:16:57
2019-08-23 03:24:39
Visit Hedgehogs in Resort in Clark Pampanga